'HISTORY-FILLED' GWANGJU MUSEUM
The Gwangju Museum holds a dazzling display of outstanding artifacts serving as import pieces of history. It is intended to highlight the pieces of archaeological evidence excavated in the Jeolla region of Korea and the surrounding areas. These artifacts date back to more than 10,000 years ago when there began dramatic changes in the lives of people leading to big developments in ways of everyday life.
(A display of artifacts dating back 1000s of years ago)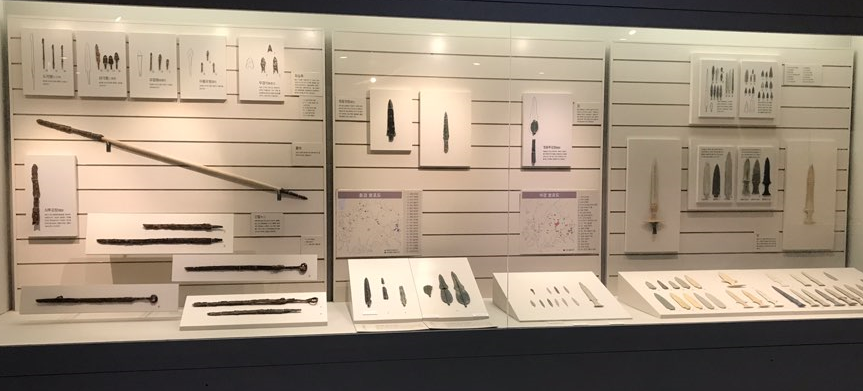 Traces of Paleolithic people produced from 10,000BC have been found in Seomjingang and Yeaongsangang rivers basins with the production of pottery and polished stone tools and domestication of animals characterizing the Neolithic age. The Bronze Age which began in around 1,000BC is characterized by wet rice farming, large scale villages, political leaders who mediated social conflicts and dolmens (megalithic burial) as the representative burial style.
Mahan comes in as an important political confederation from around 3rd century BC to 6th century AD from which many artifacts showing trade ties with China, Japan and Baekje have been found. Agriculture dates back to the postglacial period with Sinchang-dong playing centre stage as crop species of rice, millet, beans and barley, farming tools and cooking equipment have been excavated in the area. There are also silk and hemp artifacts as a representative of clothing from past in the days and evidence to show the pit-type and raised houses that existed at Sinchang-dong ages ago.
(Change in the structure of Korean houses over time due to advanced building technics)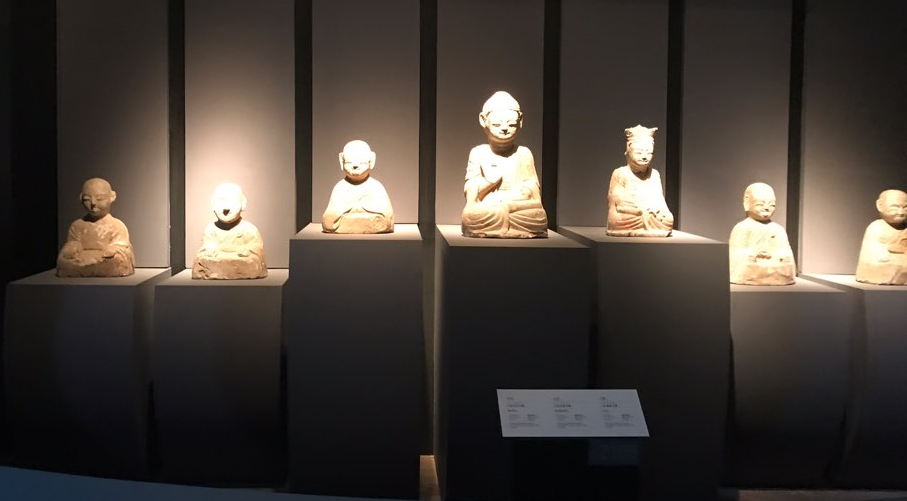 (Buddhist idols excavated from Sinchang-dong)
Buddhist culture also dates back to a significant time with Gwangju playing a very important role as Zen masters created a Zen Buddhist school here during the late unified Silla period leading to the blossoming of the religion.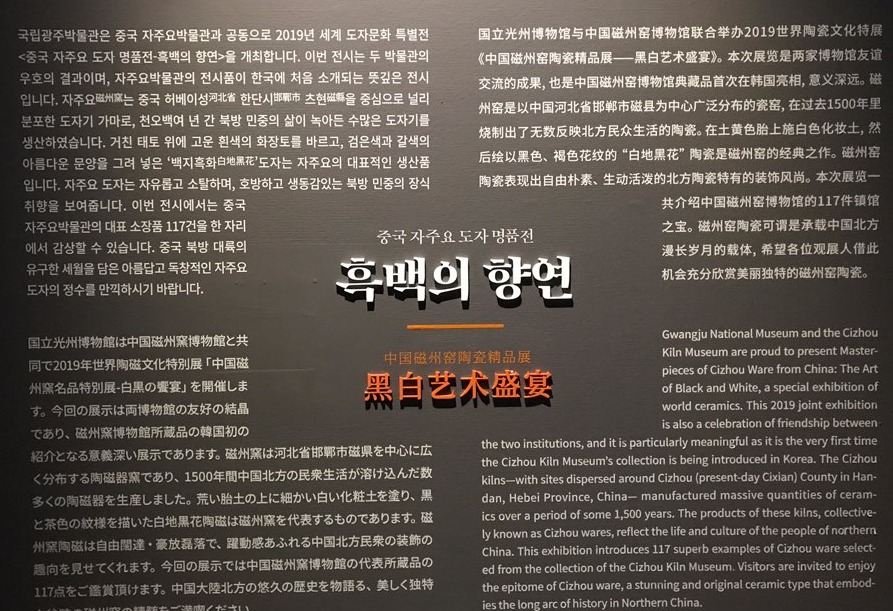 There is also a special exhibition titled 'The Art of Black and White' ongoing until the 18th of August this year at the Gwangju National Museum and it's truly worth a lot of interest. The exhibition serves to display many master pieces of cizhou ware from China, courtesy of Cizhou Kiln Museum in northern China.
The cizhou ware, mainly composing of pots and ceramic pillows, underwent significant development stages from being plain to clean polished vessels. They were famous throughout the region and some there are many pieces in the same state to date. They are an important way of study of the Chinese lifestyle then, encompassing many more aspects of life and society such as storytelling, politics and economic ties and thus the fame resonates to this day.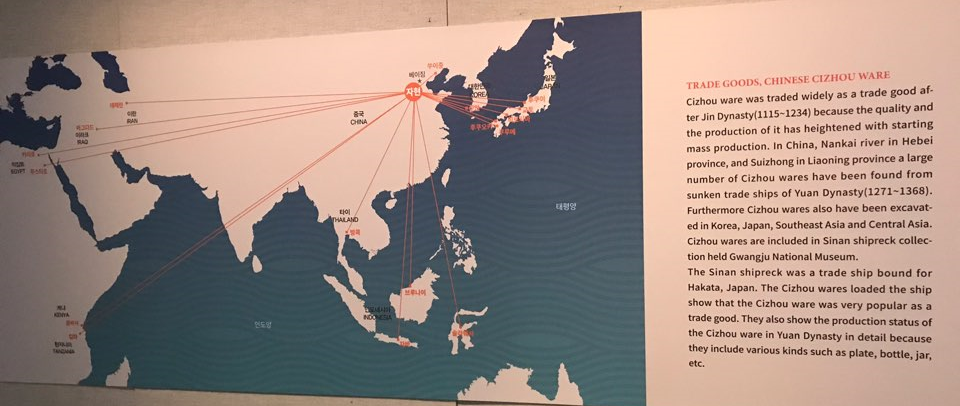 There is a chance to lay your head on one of the ceramic pillows so if you have the time I think it would be a nice opportunity to view this special exhibition and get a feeling of it.