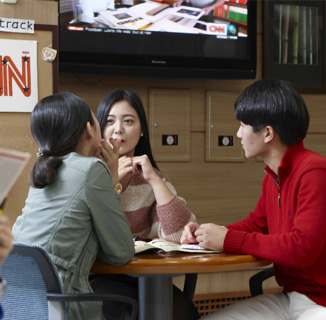 Graduate School
Founded in 1946, Graduate School, Chosun University currently has 71 Master and 64 Ph. D. courses with a student enrollment 2,480. - Benefits for International Students
Scholarships are available for international students.
Korean Culture Field Trip(Free)
Buddy Program for new international students
Graduate School
Admission Schedule
The admission committee makes admission decisions through a comprehensive review of the application documents submitted. We send Admission letter to only applicants who are admitted.
Admission Schedule

| Admission Schedule | Date | Remarks |
| --- | --- | --- |
| Application Deadline | June 12, 2020 | Local time |
| Admission Announcement | July 10, 2020 | " |
| Registration Deadline | July 20, 2020 – July 24. 2020 | " |
| Semester start | September 1, 2020 | " |
Applicants will be excluded from the admissions evaluation process if documents are not delivered until the application deadline (Local time).
Announcement: http://eng.chosun.ac.kr → Community → Notice
Submission Address
Admission application can only be submitted directly or received by mail.
(We do not review, reply and accept any document through

e-mail

)
Korean Address:
대학원 담당자
광주광역시 동구 필문대로 309번지 조선대학교 국제협력팀 우편번호: 61452
전화: +82-62-230-6789
English address: (Please write "
Graduate Candidate
")
International Office, Chosun University, 309Pilmundaero, Dong-gu, Gwangju, 61452,Republic of Korea
Tel:+82-62-230-6789
Qualifications
1. Nationality
Either foreigners whose parents are both foreigners or overseas Koreans or foreigners who have completed all curricula corresponding to elementary and secondary education and university education in Korea abroad.
2. Language ability: Applicants submit one of the following foreign language certifications.

- General course: TOPIK level 4 or higher
Division of Arts, Sports: TOPIK level 3 or higher


- English Track*: TOEFL 530 (CBT 197points, iBT 71points), IELTS 5.5, TEPS 600 (NEW TEPS 326points) or higher. However, applicants with nationality in the U.S. the U.K. and Australia may be exempted from the standard of official English language grades with evidential documents (such as diploma certificates, etc) that have completed higher education.


*English Track: More than 50% of credits required for graduation are conducted in English
English Track Majors: Dept. of Pharmacy, Dept. of Life Science,
Dept. of Mechanical Engineering, Dept. of Computer Engineering,
Dept. of Information and Communication Engineering,
Dept. of Architectural Engineering, Dept. of Chemical Engineering,
Dept. of Biomedical sciences, Dept. of Biodental Engineering
Country subject to Academic Background Verification

China, Philippines, Indonesia, Bangladesh, Vietnam, Mongolia, Thailand, Pakistan, Sri Lanka, India, Myanmar, Nepal, Iran, Uzbekistan, Kazakhstan, Kyrgyzstan, Ukraine, Nigeria, Ghana, Egypt, Peru, Cameroon, Ethiopia, Guinea, Mali, Uganda
Applicants of the above nationality must submit notarization documents of degree either in the following method No. 1 or No. 2 or No. 3. Uncertified degree documents are disallowed. But, if you have a degree from a university in Korea, you do not need to get notarized.
1. Graduation Certificate (Degree Certificate) Apostilled (Apostille Convention Countries* only)
*Apostille Convention Countries : Mongolia, India, Kyrgyzstan, Ukraine, Uzbekistan, Kazakhstan, Peru
2. Degree verified by the Consulate
: the Korean consulate in the applicant's country or the applicant's embassy in Korea
3. Chinese
: Higher Education Qualification Certificate issued by
http://www.chsi.com.cn
(Chinese Degree only)
Scholarship
Scholarship
Type
Eligibility
Benefits
Remarks
Research Assistance
Scholarship
Students who're recommended by
an adviser
50% of
Tuition fee
Excellent Foreign
Scholarship for
Freshmen
The top 15 applicants are nominated
through a comprehensive evaluation of
their foreign language/final academic
performance/department evaluation, etc.
33% of
Tuition fee
Baek-ak Scholarship
(Master's Program
Students)
a graduate of Chosun University
50% of
Tuition fee
Graduates in February 2020
and those scheduled
to graduate in 2020
Jin-hak Scholarship
(Ph.D Program
Students)
a master's degree at
Chosun University
Entrance fee
exemption